Application for card to account
Every PKO Ekspres debit card issued to an account in PKO Bank Polski is equipped with a multi-currency function – learn more
No card to the account yet? Here you can learn how to file an application for a card in IKO
Do you already have a card, but you would like to get a contactless payment sticker? You can also complete such application in IKO
Remember that the IKO app lets you conveniently manage your card zmanage your card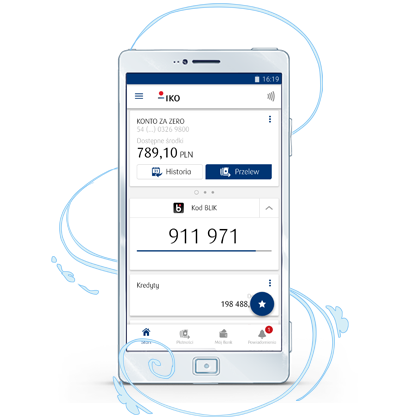 How to file an application for a card to account or a contactless payment sticker in IKO?

1. In IKO go to My Bank → Cards → Context Menu (three dots icon) →Order a card to account/Order a contactless payment sticker

2. Choose the image of the new card/sticker and define its limits

3. Verify the address for dispatch and send the application. You can check the status of the application in push notifications and in My Applications and Agreements.