Contactless payments
Take the first step to mobile banking, download the new IKO app and activate the NFC contactless payments function. Make contactless payments by phone, this is easier than searching for change in your wallet.
To start making contactless payments by phone, you only need to have:
active IKO
telephone with Android version 4.4 with NFC
debit card or credit card in PKO Bank Polski (also applies to Inteligo cards) issued by Visa or Mastercard
How to activate contactless payments in IKO?
Contactless payments can be activated by taping on the wave icon on the top IKO bar or by entering NFC payments in section Payments:
When the application displays the list of card you have, select the one you want to assign to mobile contactless payments using IKO. Confirm your decision by taping on Confirm and entering the PIN to the IKO.
If you do not have the NFC function active on your phone, you will be redirected to the phone settings to enable NFC. IKO is ready for contactless payments.
Activating contactless payments in IKO does not lock this function in the card which is the source of funds for contactless payments in IKO.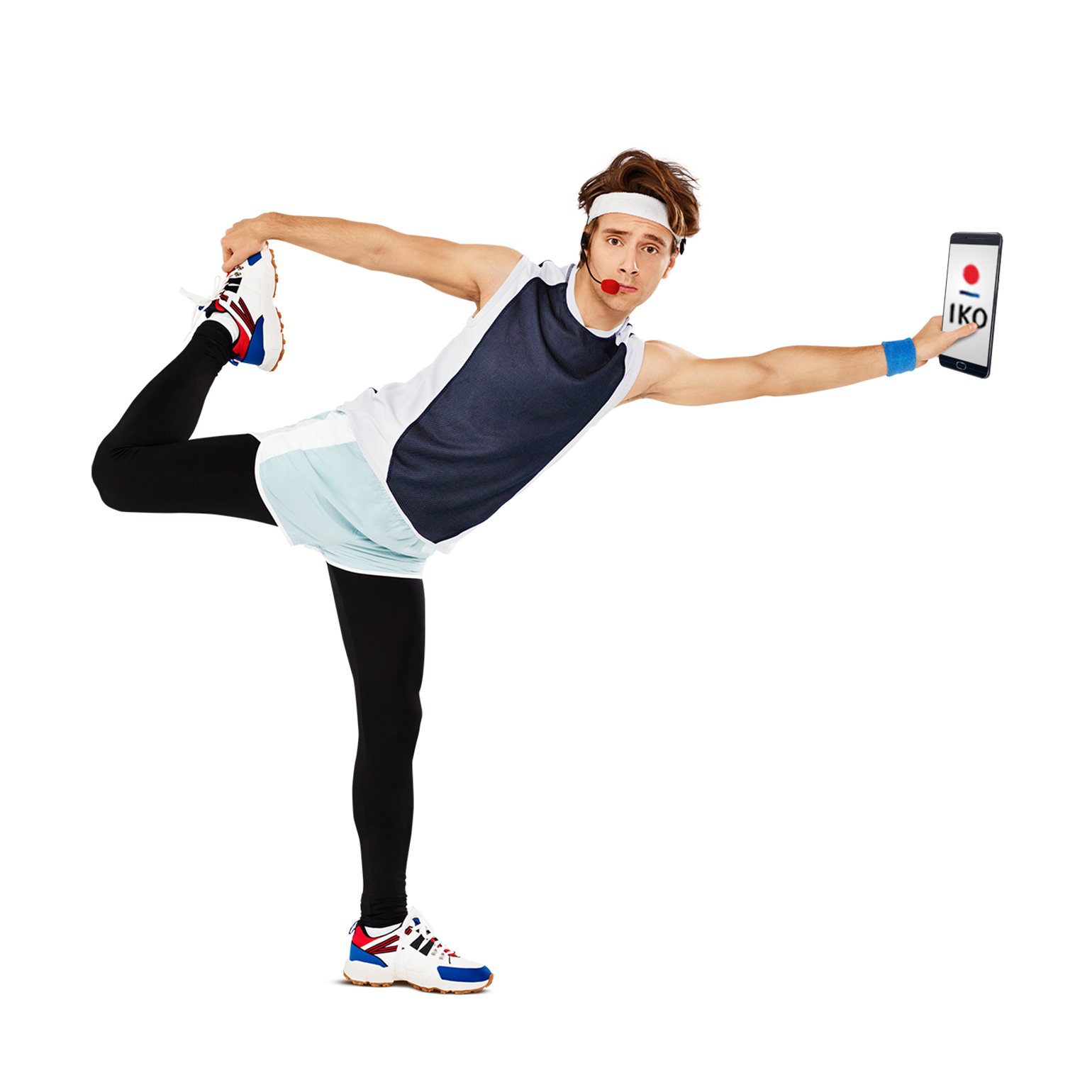 How to make contactless payments by phone?

1. Enable NFC in your phone
You can enable NFC in phone settings. If the contactless payments icon (wave) in IKO is blue or green, your IKO is ready to make payments.

2. Hold the phone to the reader
Remember not to make any sudden movements - simply place it and wait for the signal from the payment cards reader.

3. Confirm the transaction
If the value of the operation exceeds PLN 50, confirm it with your IKO PIN in IKO and reapply the phone to the payment cards reader.

Contactless payment settings

IKO makes available for Android phones settings for mobile contactless payments. You can add, remove or change the source of contactless payments, i.e. indicate a card you want to use as source of money for contactless purchases.

You can manage the payment rules:

Confirm payments up to PLN 50 (disabled by default) - enabling this function will result in the need to confirm each mobile contactless payment whatever the amount, and then confirm it using the PIN code in the application and re-apply the phone to the reader.
Pay without IKO logging (enabled by default) - disabling it means that it is not possible to make contactless payments without logging in to IKO.
Pay with locked phone (enabled by default) - disabling it means that it is not possible to make contactless payments when your phone is locked. You cannot make mobile contactless payments with IKO when the phone screen is locked.

You can navigate to the phone settings to manage NFC settings.

---

In view of the requirements of payment organization, contactless payments cannot be enabled on phones with the right to save files in the root directory (so-called rooted phones). Once the new IKO mobile application is downloaded, the mobile payments icon (a wave) will be displayed and disappear. Other IKO features, including BLIK payments, will still be active.

See the frequently asked questions concerning the use of IKO mobile app or check our IKO guide (PDF)