Open banking
- link your account from another bank in IKO
Link accounts from selected banks in IKO - you will see your accounts in one place
Open banking is a new way of using payment services introduced by the PSD2 directive
Open banking services are free of charge. Remember: if you link an account from another bank on our site, this does not affect the fees for its maintenance
Currently, you can link your Inteligo account in IKO and the accounts maintained by Pekao, mBank, Santander Bank, BNP Paribas, Millennium, Alior Bank, ING, Nest Bank, Credit Agricole. The list of banks will be systematically expanded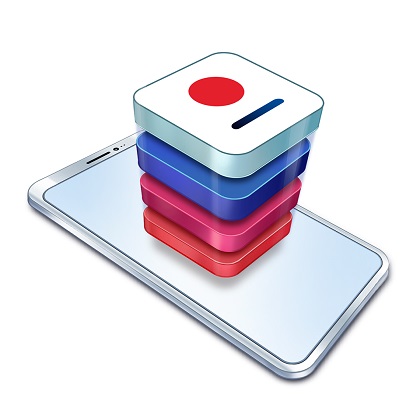 How to link an account from another bank in IKO?

Move the account tile on the home page of IKO, or go to My products -> Accounts and select the "+" shortcut or the context menu (3 dots icon)
Select the bank where you have your account from the list. Then specify the method of adding the account: you can enter the account number "manually" or select it on your bank's website - the second option is easier.
Accept:

The Terms and Conditions of the provision of the account information access service (AIS) by PKO Bank Polski are expressed only once (mandatory)

provision of the account information access service (AIS) - you give your consent each time you connect an account from another bank (mandatory

processing of data obtained as part of the AIS service and marketing via electronic channels, thanks to which we will be able to offer you proposals even better suited to your needs (optional)

We will redirect you to the authentication page to your account in another bank - prepare your login details and confirm linking the account in IKO.
After returning to the IKO application, you will see the linked account next to your other accounts on the home page and in My products.

You can link an account from a selected bank in IKO thanks to the Account Information Service - AIS, introduced under the EU PSD2 directive. PKO Bank Polski, with your consent, may obtain access to information about your account in another bank.

Additional information:

After linking the account, we will ask you to specify whether you are the owner or representative of the linked accounts.
Inteligo account is run by PKO Bank Polski, therefore if you connect it to the IKO application, you do not have to agree to the Terms and Conditions and the provision of the access to Account Information Service (AIS).
Data of linked accounts from other banks are updated automatically when logging into IKO. You can also click the "refresh" button at any time.
Additionally, at least every 90 days, IKO will ask you to extend your access to the linked accounts. We will then redirect you to your bank's website with a request for authentication.
To unlink an account from another bank, simply go to the account details in the application, select the context menu and order the unlinking. If you order several accounts from one bank to be linked, unlinking one account will also unlink the others.
Do you have any account at Inteligo? You can connect it to the IKO application associated with accounts at PKO Bank Polski, but not vice versa.