Account balance - before and after logging
You want to quickly check your account balance in PKO Bank Polski? Review your account balance in IKO on your phone.
If you change the settings accordingly, you will see your account balance before logging to IKO - simply drag your finger from the main IKO bar down.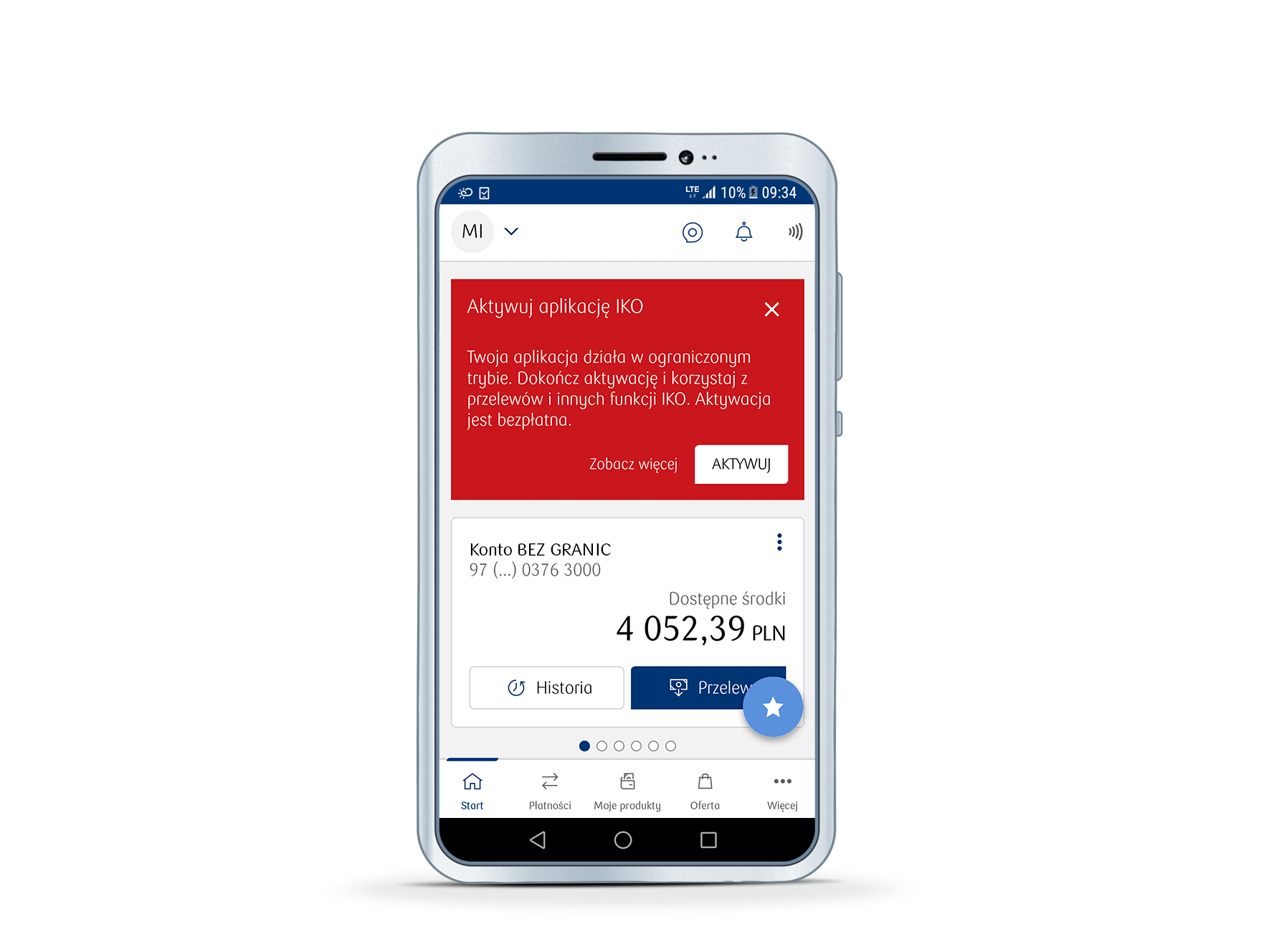 Turn on the balance view before logging to the IKO

1. Launch IKO

Log in to the application, go to the menu and select Settings.

2. Select the Available balance before login.

3. Enable the function Show available balance before login

If you have several accounts in PKO Bank Polski, you can select the ones that should display their balance. In addition you can indicate whether the application has to show the amount or the percentage.