Creating QR code with data for operation
If you want to easily give someone your account number, together with an amount and reason for payment, you can create a QR code. The other person can scan it in another banking application that supports QR codes and transfer the amount to your account.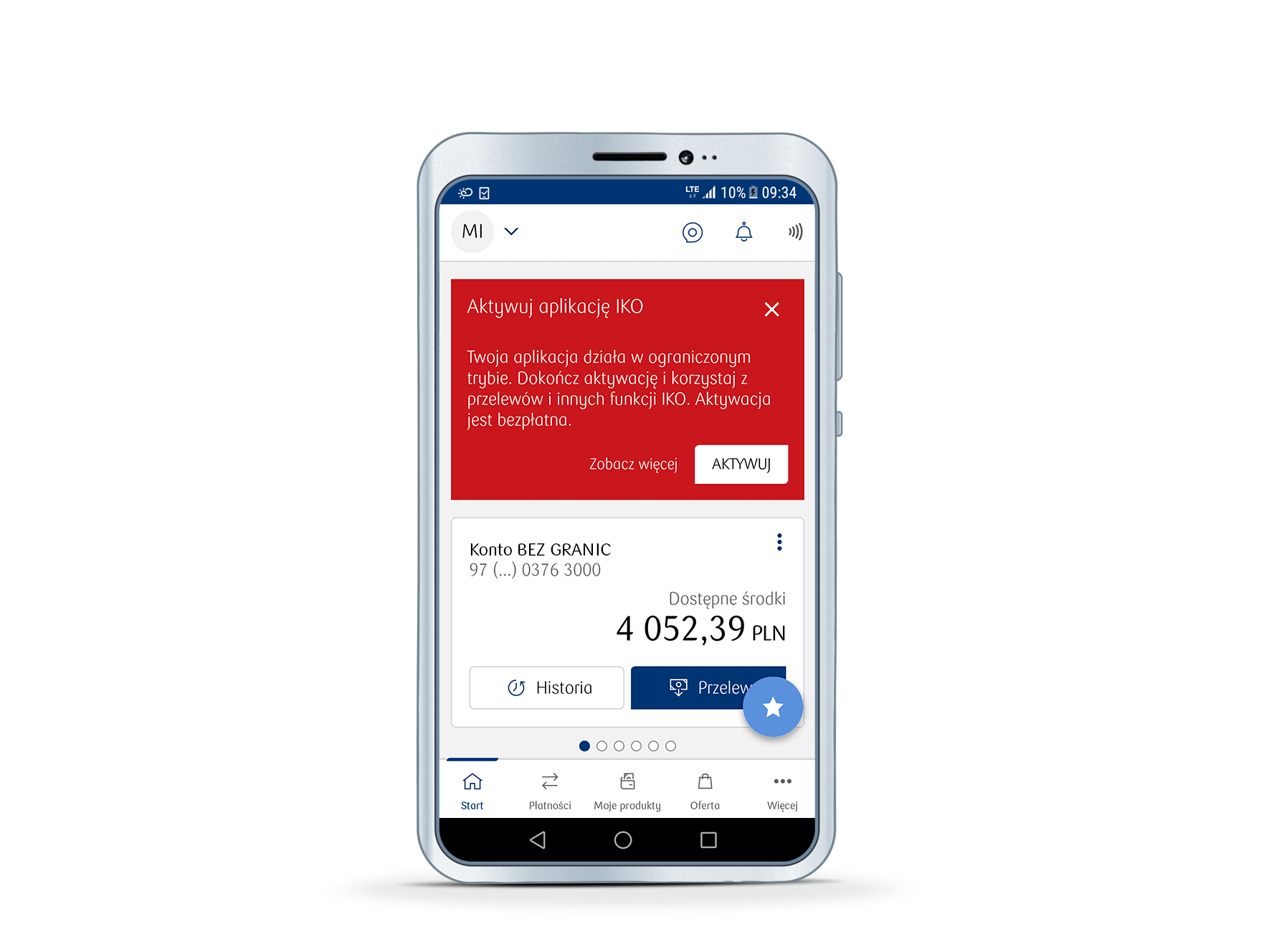 How to create a QR code in IKO?

1. Go to Payments section and tap Create QR code.

2. Complete the details needed to generate the QR code: select the account number to which the transfer will be made, enter the transfer reason and its value.

3. Confirm changes and the ready QR code will be displayed on the next screen.

How to share the QR code?

Select the context menu icon (three dots) and send it as attachment to any person or display it on your phone for scanning.