Travel insurance in the IKO app
In IKO you can quickly and effortlessly buy travel insurance for your holiday or business trip:
Insurance of medical treatment costs, luggage and consequences of accidents during the holidays, work and extreme sports
The coverage period may also start on the insurance purchase date.
Attractive discounts:
- 30% discount for EKUZ card holders,
- 10% family discount, if the insured include at least one adult and one child under 20 and not more than 8 people are covered by the insurance,
- 10% discount Large Family Card holders
The insured may be the IKO holder or other person designated by the policyholder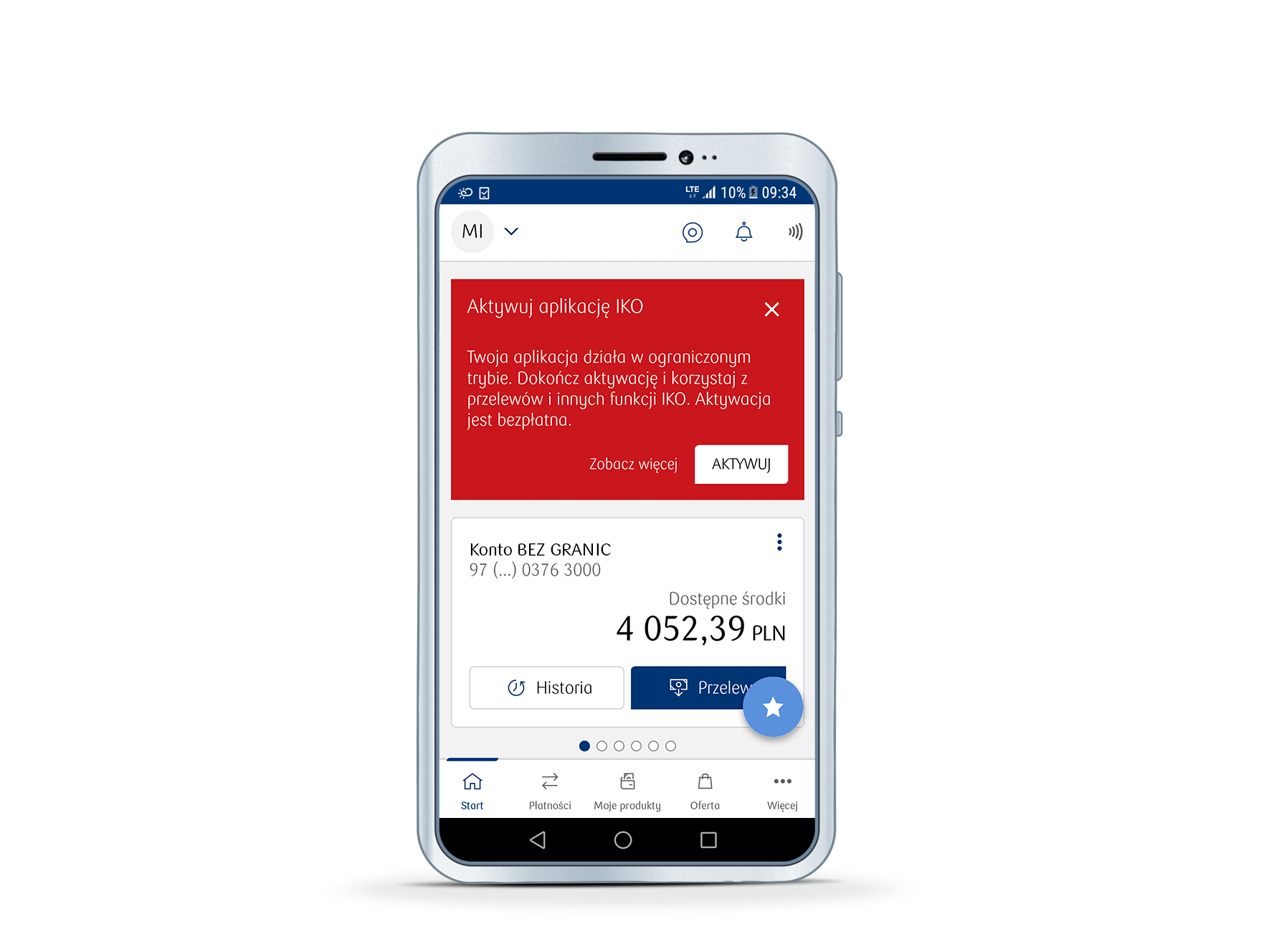 How to open insurance in IKO?

1. After logging into IKO tap My Bank in the navigation bar.

2. Enter the Insurance tab and tap the button in the lower right corner to enter the insurance application form.

3. Define the parameters for the insurance and complete data needed for the form.

4. Review the documents and statements and verify the conditions on the summary.

5. Accept the application form entering your IKO PIN. The payment for the insurance will be drawn from the account number in PKO Bank Polski indicated in the form.

6. The purchased insurance will be visible in IKO, in the Insurance tab and in iPKO Internet service.