Tax transfer
You can order a transfer to the Tax Office through IKO mobile app at any place and time, provided you have access to the Internet. Transfer of this type may be made immediately if you send it as an instant transfer.
This function is especially useful for people settling revenues from self-employment or e.g. flat rental.
The tax transfer is available in Payments section on the IKO navigation bar .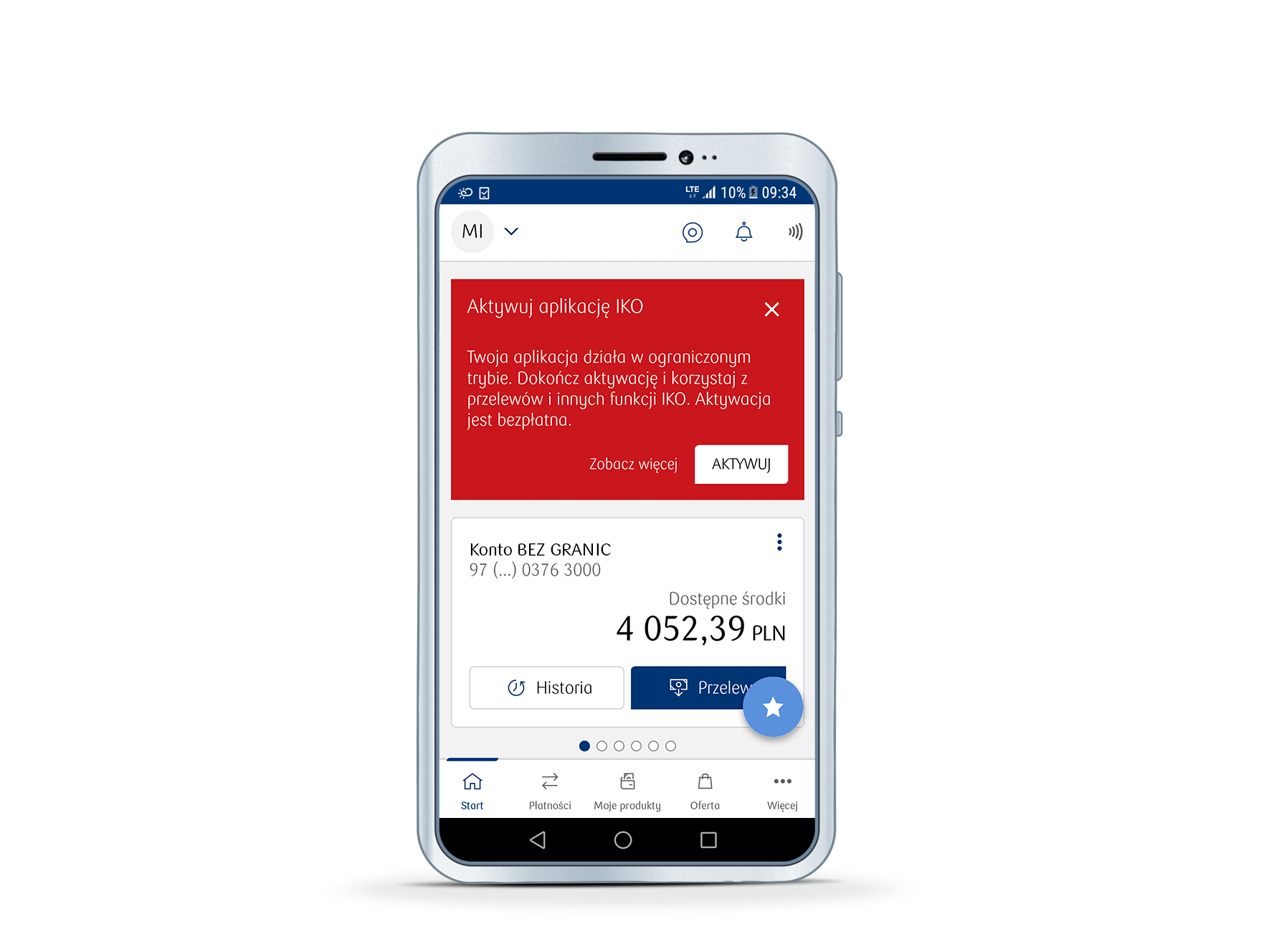 How to order a tax transfer?

Log in to IKO
Tap Payments on the IKO navigation bar.
Tap the Tax transfer.
Fill out the transfer form: select the account number of the Tax Office, check your identification data (e.g., PESEL), select form and the period for which you want to pay the tax liability and the amount and the date of transfer.
Confirm your transfer.