Mobile transfer
If you do not know the number of a bank account or you are reluctant to type 26 digits of the bank account, order a transfer in IKO just entering the phone number of the recipient.
The phone number of the recipient does not have to belong to an IKO user - the user has to have a banking app that supports BLIK mobile interbank transfers and his/her number has been registered in this app as default to receive this type of transfers in the BLIK interconnections system.
If the receiver does not have either IKO or any other application that supports interbank transfers in the BLIK system, you can decide whether you still want to send the transfer to that person phone. If you do, the recipient receives a text message with information about the amount waiting to be collected and instruction how to install IKO. If for some reason the money is not collected within 7 days from the date of sending it, it will be sent back to the account from where the transfer originated.
Mobile transfers are possible IKO of PKO Bank Polski and Inteligo customers and applications of Millennium Bank, mBank, ING Bank Śląski, BZ WBK, Orange Finanse, T-Mobile Usługi Bankowe, Alior Bank.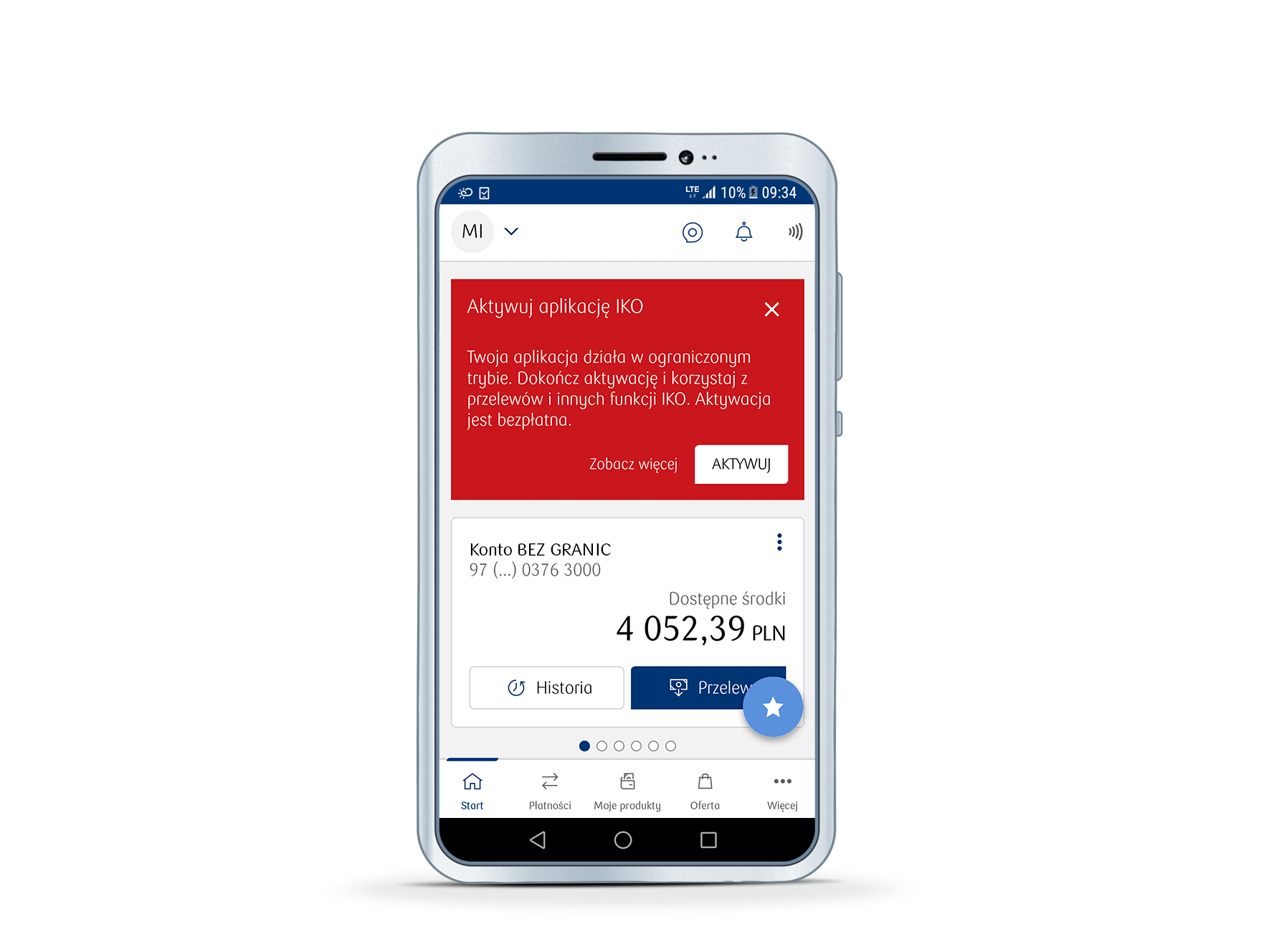 How to order a BLIK mobile transfer?

1. Log in to the app and select from the navigation bar Payments (or Transfers in the menu in a iOS phone).

2. Select Mobile transfer.

3. Select the button New transfer at the bottom of the screen or, if you have defined recipients, select one of them.

4. Fill in the data for the transfer, entering the phone number of the transfer recipient - you also can select him/her from the contact list on your phone and confirm the transfer order using the Next button.

Done, the transfer has been ordered.

How to collect a BLIK mobile transfer?

Receiving mobile transfers in IKO is effortless but first you need to register your phone number linked to your IKO as the default number to receive BLIK mobile transfers. This is due to the fact that you can also use other bank applications on a single phone and when sending a mobile transfer, it must be checked which account the transfer is being sent to.

Registration is easy:

1. After logging into IKO tap Activate in the Activate interbanking mobile transfers box.

2. Assign IKO and your phone number to collect mobile transfers in IKO.

3. Accept the changes by entering your IKO PIN.

By default transfers up to PLN 50.00 must be confirmed by selecting "OK", and when ordering a transfer above PLN 50, you will need to enter your PIN you use to log into the application.