Notifications
You can receive push notifications from IKO. In the main view of the section "Notifications", you can see all messages sent by the bank. Each message has its own category:
Announcements are, e.g., messages related to the bank's current activity or IKO availability.
Offers are messages containing product offers or promotions that might interest you.
Events are messages concerning statuses of bank operations and transactions (here you will find confirmations of transfers to a phone number and requests for transfers).
It is possible to edit notifications received at the level of the entire inbox or for a single message. It is possible to delete notifications and—depending on situation—change their status to read/unread.
To receive notifications, the IKO app must have access to the Internet, which can incur your data plan charges.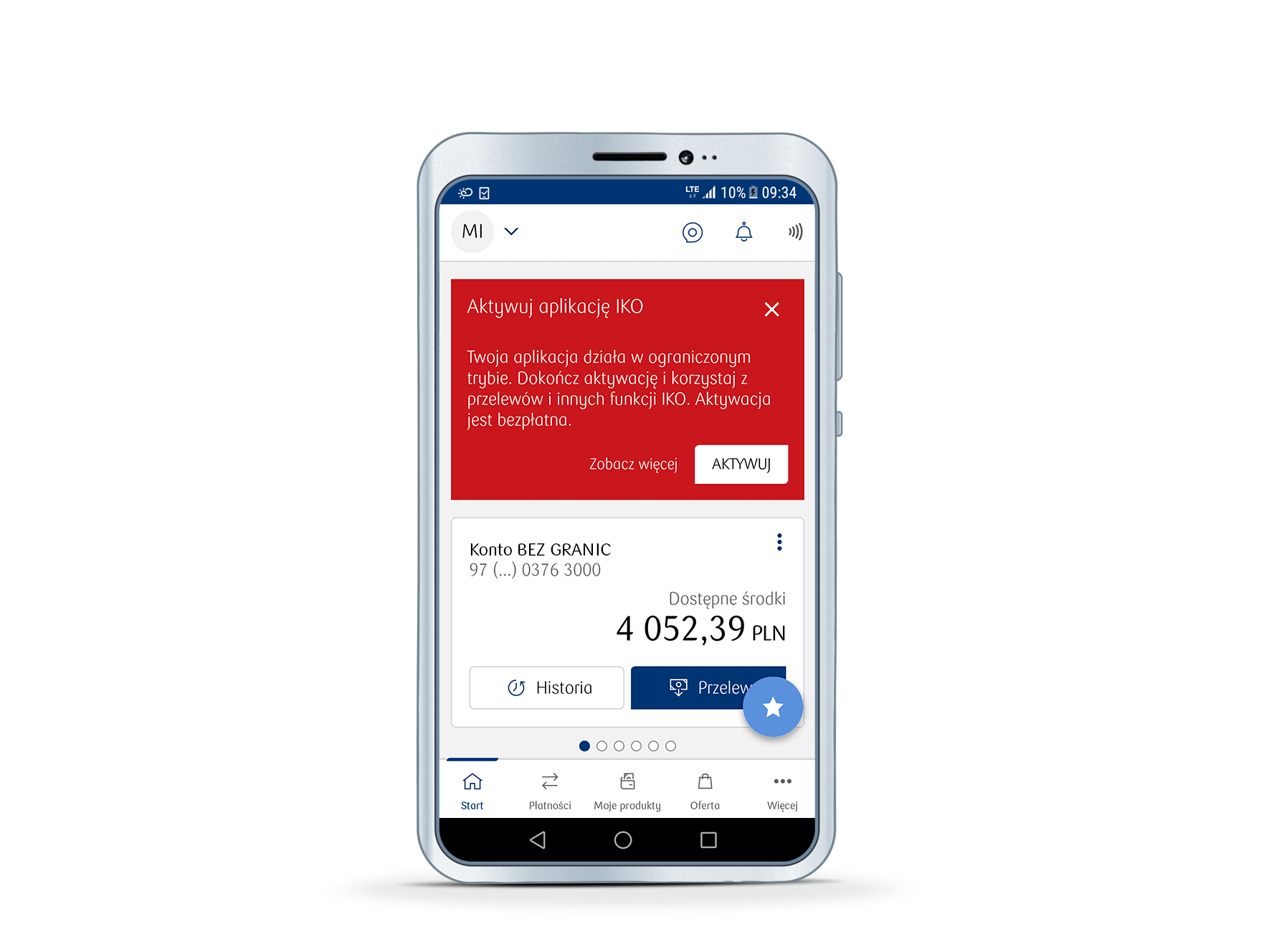 Types of IKO push notifications

You can enable free push notifications in the IKO app to get an information about your accounts, cards or credits. Your mobile phone needs an internet access to receive it.

Accounts

Negative balance - entering a debit balance or a renewable credit1
Reminder about overdraft or renewable credit repayment2
Crediting of the account
Debiting of the account
Incompleted transaction

Credits and loans

Information about outstanding debt
Information about incoming card repayment
Information about lack of card repayment - Reminder about installment/limit repayment

Debit cards

Dispatch of a charge card
Payment card authorization

Credit cards

Dispatch of a charge card
Payment card authorization
Reminder about credit card repayment

How to manage push notifications in IKO app?

Go into Push notifications settings by tapping on Push notifications settings in Push notification section in context menu (3 dots in the top-right corner) or by tapping on hamburger menu (≡) > Settings > Push notifications.
Enable/disable Push notifications feature.
Choose the type of notifications which you want to receive.