Restoring settings
Saving IKO settings enables you to quickly restore (import) personalized IKO functions to the phone, e.g.:
after reinstalling/reactivating IKO;
after changing your phone;
after changing your phone number.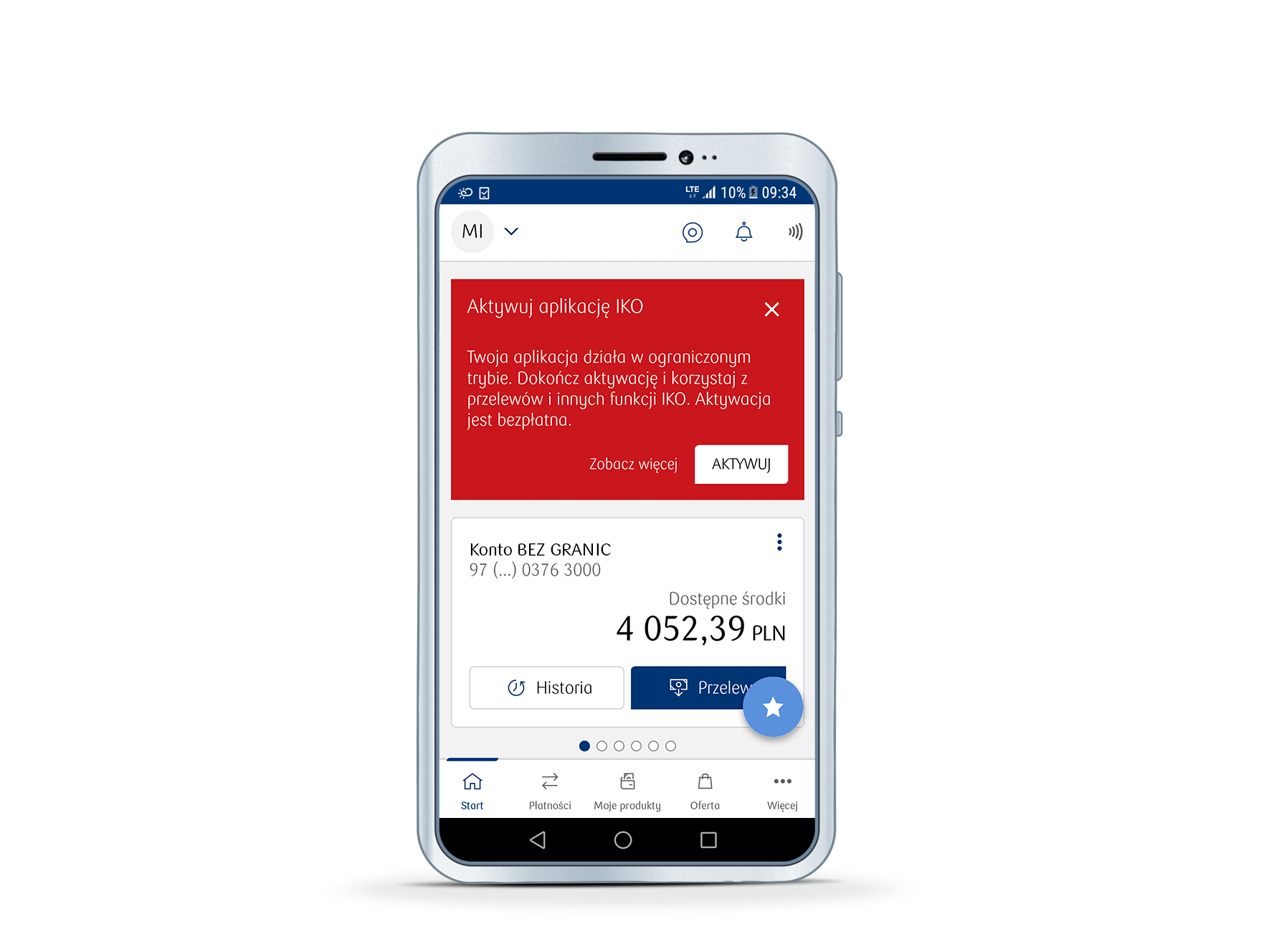 Which IKO personalized settings are saved?

Setting the screen prior to logging in

Setting the main screen

Account displayed by default
List of favourite functions under the shortcut button
BLIK code displayed by default
Tile layout

Other

Notification history
Recent recipients of transfers to phone numbers
Display of available funds on the screen with the BLIK code
Saved QR codes with order data
Vibration upon order confirmation

How to save IKO settings?

Settings are saved automatically after each change made in the IKO application.

How to enable/disable saving IKO settings?

To enable the IKO saving settings function, log in to IKO and go to Settings > Saving settings and enable or disable Save the application settings.

How to restore IKO settings?

After reactivating IKO on the same device or a new one, IKO will ask if you want to restore your previously saved IKO settings.

If you wish to do this at another time, perform the following steps:
1. Log in to IKO and go to Settings > Saving settings.
2. Disable saving IKO settings.
3. Select Restore saved settings.
4. Select one version of saved settings.